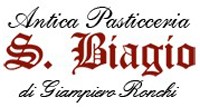 Balsamic Factory Malpighi "Acino Bianco"
Balsamic white dressing, aged five years in small barrels made of ash wood.
Bottle 50 ml.
Obtained from a raw material of superfine quality, grapes of Trebbiano to the family Malpighi, this vinegar is characterized by its intense aroma and pleasant fragrance that emanates, a peculiarity that acquires thanks to the quality of the ash wood used for small casks inside which slowly matures and perfects.
It has a light color, clear and transparent, has a fruity and sweet and sour.
"Acino Bianco" is a product 100% Made in Italy, the entire production cycle takes place in Italy.
His style is unmistakable: the packaging, elegant and made of transparent glass to observe the quality and creaminess, it is characterized by the strong appeal vintage, emphasizing the experience, wisdom and passion that Acetaia Malpighi puts in everything he does five generations, from son to father.
Use:
It 'a low-calorie, suitable for all types of fish, of crustaceans, molluscs ecaviale. Can also be used in small drops poured on fresh fruit and fruit salads.
Packaging: 50 ml.
Related Products
( 4 other products in the same category )