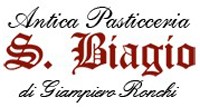 Balsamic Dressing Malpighi "Saporoso"
Balsamic dressing aged six years in oak barrels.
Bott. 200 ml.
The ingredient is the same as 150 years the family Malpighi Serb in their vinegar: the cooked grape must.
The earth can not choose: Modena is the only mother and keeper of ancient wisdom. Even the secret remains unchanged: the weather. Removed from its placid aging Saporoso after six years, the balsamic dressing aged six years in oak barrels, followed by six months in stainless steel barrels, is a higher quality product made with the best grapes of Lambrusco and Trebbiano Modenese Grasparossa. Its aroma is ample and intense, the taste is sweet and sour with a hint of wild flowers, grass and mustard cooked.

"Saporoso" has a syrupy density and visually creamy, the brown color limpid, its delicacy makes it suitable for the production of delicious recipes and to bring a bit of creativity in the kitchen every day.
In 2013, on the occasion of its tenth anniversary, Acetaia Malpighi gives his creation a sophisticated restyling. Soft lines and decided on the glass, new trends to timeless signature Malpighi.
Utilization
For its lightness it is recommended on all types of vegetables, raw or cooked barbecue, roasts and game. Ideal for creating gourmet recipes, essential ingredient for creativity in the kitchen everyday.
"Saporoso" comes in brand new and refined bottles refined design of 500, 200 and 100 ml.
Related Products
( 4 other products in the same category )