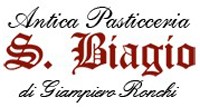 Balsamic traditional vinegar of Modena "Extravecchio"
Extraold over 25 years old (Gold Cap)
100 ml., Box and booklet
Traditional Balsamic Vinegar of Modena is an unique reality in the panorama of vinegar based dressings. Unlike of the Aceto, which comes from an alcoholic liquid, this is obtained directly from grape juice.
It 'available in two types, differentiated on the basis of the respective periods of aging: for 12 years up to 25 and beyond.
It is used on fresh vegetables and boiled, boiled meat, to pack sauces and to finish preparations of meat and fish and in recipes where the best chefs continue to try to discover new culinary achievements.
It's obtained from cooked grape must, matured by slow acidification derived from natural fermentation and progressive concentration through lengthy aging in a series of barrels of different woods, without the addition of aromatic substances.
The word "Traditional" means an interest in quality, or rather, the traditional balsamic vinegar of Modena a difference of Balsamic Vinegar of Modena is protected by a consortium where producers to be put on the market must achieve a certain score as well as 7 master tasters.
In fact, as you can see from the picture on the capsule bring all the words "DOP"
Related Products
( 4 other products in the same category )